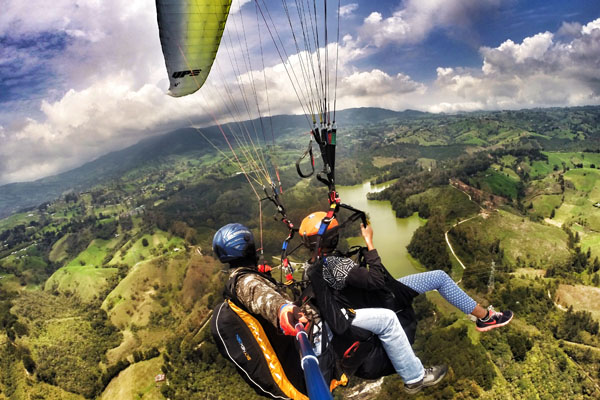 In this type of tours, the client seeks to approach the environment through different activities. These activities will always be directed and accompanied by professionals. We offer a variety of activities for different likes and needs of our clients
Enjoy a panoramic view of Medellin while you fly in paragliding, an experience that will maximize your adrenaline. Enjoy safely with our experienced pilots who will accompany you on this adventure.
With these tours you will enjoy the open air activities that take place in the vicinity of the city. We have the perfect connections so you can enjoy different activities with the peace of mind of being always in the hands of professionals. We offer you an extreme day in which we include 2 (paragliding and atv's ATV's) or (visit to the coffee farm plus horseback riding) outdoor activities in just one day with the objective of living and sharing pleasant experiences, connecting you with the country atmosphere that surrounds our mountains. Giving you the opportunity to appreciate from the air unique landscapes that will be recorded in your memory forever.