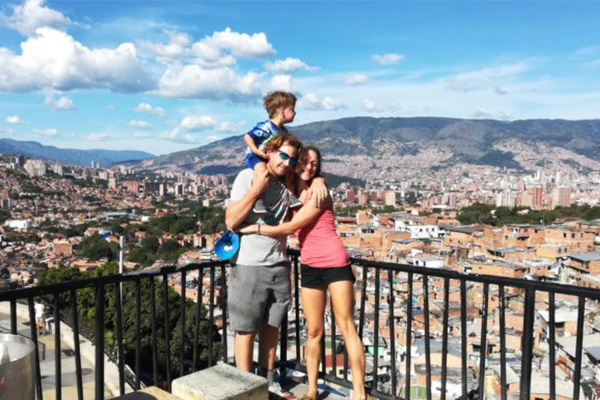 Know the heart of Medellín through its streets, neighborhoods and cultural areas that narrate daily the Paisa culture
We start this tour with a stop at the "Pueblito Paisa", a replica of a traditional Antioquian town , where you could enjoy a splendid panoramic view of the city, and understand why it is called the "Mountain Capital". Following that, we arrive to Medellin downtown, and visit Parque Botero and the beautiful Plaza de las Luces.
Later on, we arrive to the west of the city, and get into the Comuna 13, go up by Metro Cable until Aurora station, to end up at the Escaleras eléctricas and their colorful murals, a place of social and cultural transformation of Medellin for the world.